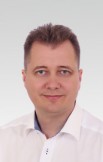 Attila Bérces, PhD
Founder and Chairman of Omixon
Read more
Attila received his PhD in computational chemistry at the University of Calgary. Prior to founding Omixon, he worked as Associate Director and Head of Computational Chemistry at AstraZeneca, in Sweden. He received a corporate level IT award for innovative computational chemistry algorithm development at Novartis, where he was Head of Laboratory for Computational Chemistry. Before joining the pharmaceutical industry, he worked as a staff scientist at the Steacie Institute for Molecular Sciences. Dr. Bérces has published 50 peer-reviewed scientific research publications and presented over 30 papers at international conferences. In addition to science, Dr. Bérces studied R&D management and entrepreneurship at Chalmers University in Sweden, where he has been external advisor to seven MSc. students in the field of technology entrepreneurship.
Attila's LinkedIn profile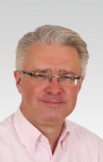 Attila Várkonyi
Omixon's co-investor
Read more
Globally experienced high-tech consultant, executive, entrepreneur, venture capitalist and innovation policy maker – with an excellent understanding of both the US (Silicon Valley) and the European business environment. From 1991 as a founding member of the regional management team Attila played a significant role in growing German software company SAP's Silicon Valley based Western Region ( 13 states ) & Mexico operations from 5 to 300 in personnel and 0 to USD 300M revenue, selling to / working with key clients Apple, HP, Microsoft, Intel, Chevron, etc. Since 1996 he has been a Silicon Valley / London / Budapest based entrepreneur and angel investor with several successful exits to global companies. As part of his strong non-profit commitment Attila co-funds / manages the Bolyai Award - Hungary's leading scientific prize and 2007-2010 was non-exec chairman of the Hungarian government's USD 200M / year R&D grant fund.
Attila's Linkedin profile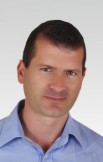 Márton Szőke
Omixon's co-investor
Read more
Former founder and CEO of successful technology companies, Marton Szoke now invests into high growth innovative companies. During his studies at Vienna University of Economics and Business he founded Indextools Inc., an SaaS enterprise software maker that was acquired by Yahoo! Inc. in 2008. After his successful exit, he served three years in an executive role responsible for Yahoo's web analytics strategy. Since 2011 he has been co-investing his money with VC funds predominantly in Seed and Series A financing rounds and usually takes a hands-on advisory and/or coaching role at the companies he is involved in.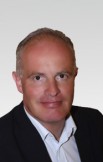 Alex Drijver
Advisory Board Member
Read more

Alex is a business manager who specializes in working with scientific entrepreneurs to grow their businesses and create value. He is currently CEO of ComInnex a specialist chemistry service provider in early stage drug discovery. Prior to this Alex was CEO of ChemAxon , a world leader in cheminformatics,  CEO/CFO of ThalesNano, a lab instrumentation company and CFO of ComGenex, a chemistry CRO where he led the trade sale to US concern AMRI.  His early career was in the banking industry in London and Hungary (NatWest and ABN AMRO) focusing on the finance of small companies. Alex holds board and non-exec director positions in a number of scientific start up companies.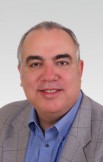 S. George Simon
Advisory Board Member
Read more

Managing Director, Q Life Sciences, Inc.  Mr. Simon has over 20 years of worldwide business development, licensing and product development experience with numerous pharmaceutical, diagnostic and medical device companies. Currently, he is Managing Director of Q Life Sciences, Inc., a Salt Lake City-based consulting company.  Mr. Simon is also a member of the Board of Directors of Olive Medical, Inc., a surgical imaging company, and and MediMass, Kft., a rapid evaporative ionization mass spectrometry platform for in vivo and ex vivo tissue analysis. Most recently, Mr. Simon was President & CEO of MediProPharma, Inc., a virtual pharmaceutical development company focused on the development of treatments for neurological diseases and disorders. Previously, Mr. Simon was Executive Vice President at Myriad Genetics, Inc. where he was responsible for business development and licensing. During his seven year tenure at Myriad, he negotiated numerous collaborative research, license, and joint venture agreements and acquisitions. Mr. Simon is a long-standing member and past Chair of the Life Science Committee of the Licensing Executives Society and received his designation as a Certified Licensing Professional. Mr. Simon received his B.S. in Finance and a minor in Business Economics from California State University, Long Beach. He also successfully completed the International Business Management Program at the University of California, Los Angeles.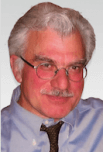 Dimitri S. Monos, PhD
Chair of the Scientific Advisory Board
Read more

Dr. Monos is the Director of Immunogenetics Laboratory at The Children's Hospital of Philadelphia and Professor of Pathology and Lab Medicine at Perelman School of Medicine, University of Pennsylvania, USA. His research interests cover a wide spectrum of HLA-related topics. His lab has pioneered the DNA-based methodologies for HLA typing and more recently the introduction of Next Generation Sequencing in the field of Immunogenetics, worked on a number of structure/function relationships of HLAs, contributed in identifying the exact structural elements on the different HLA molecules associated with several autoimmune diseases and through genome-wide association studies identify additional genomic regions associated with autoimmunity. His work has been funded by NIH, ADA, JDF, University of Pennsylvania, The Children's Hospital of Philadelphia, Diabetes Research and Education Foundation, National Marrow Donor Program and other foundations. He has authored more than 100 original publications in international journals (including Nature and Νature Genetics). He served on the editorial boards of several journals and as ad hoc reviewer in 20 journals (including NEJM and Nature). Dr. Monos has been invited to present his work at different Universities, National and International meetings. He has also participated in Study Sections reviewing grants for NIH, NMDP, University of Pennsylvania and The Children's Hospital of Philadelphia.