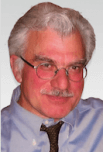 Dimitri S. Monos, PhD
Chair of the Scientific Advisory Board
Read more

Dr. Monos is the Director of Immunogenetics Laboratory at The Children's Hospital of Philadelphia and Professor of Pathology and Lab Medicine at Perelman School of Medicine, University of Pennsylvania, USA. His research interests cover a wide spectrum of HLA-related topics. His lab has pioneered the DNA-based methodologies for HLA typing and more recently the introduction of Next Generation Sequencing in the field of Immunogenetics, worked on a number of structure/function relationships of HLAs, contributed in identifying the exact structural elements on the different HLA molecules associated with several autoimmune diseases and through genome-wide association studies identify additional genomic regions associated with autoimmunity. His work has been funded by NIH, ADA, JDF, University of Pennsylvania, The Children's Hospital of Philadelphia, Diabetes Research and Education Foundation, National Marrow Donor Program and other foundations. He has authored more than 100 original publications in international journals (including Nature and Νature Genetics). He served on the editorial boards of several journals and as ad hoc reviewer in 20 journals (including NEJM and Nature). Dr. Monos has been invited to present his work at different Universities, National and International meetings. He has also participated in Study Sections reviewing grants for NIH, NMDP, University of Pennsylvania and The Children's Hospital of Philadelphia.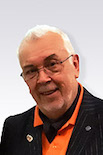 Dominique Charron, M.D., PhD
Scientific Advisory Board Member
Read more
Professor Dominique Charron MD, PhD has been trained in Paris (Hematology department University Hospital Saint-Louis: Prof. Jean Bernard) and Stanford University (Immunology Department: Prof. Hugh O. McDevitt) as an Immunologist specialized in HLA Immunogenetics and Transplantation Biology.
He is presently Medical Advisor for international medical biology at the APHP international affairs department.
Former founding director of the "Jean Dausset" Histocompatibility & Immunogenetics laboratory at Saint-Louis Hospital in Paris and head of the INSERM units U 396,U662&U940 "Haematology, Immunology, Therapeutic targets. He has published over 500 international publications in Nature, J. Exp Med, Blood, PNAS J of Immunology, Human Immunology… in the fields of immunology, immunogenetics, transplantation, autoimmunity & regenerative medicine. He is the former chairman of the 12th International Histocompatibility Workshop and Conference (12th IHWC), the former president of the International Histocompatibility Council (HIC) and of the European Federation of Immunogenetics (EFI).
He is the recipient of the Ceppellini lecture award in Immunogenetics and of the Claude Bernard Prize in Medicine.
He was appointed in 2013 Academic Consultant of the Chinese Society of Blood Transfusion.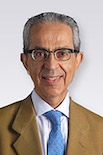 Malek Kamoun, M.D., PhD
Scientific Advisory Board Member
Read more
Dr. Kamoun has a broad background in immunology and human immunogenetics, with specific training and expertise in clinical histocompatibility testing.  He received his training in human immunogenetics in Dr. Jean Dausset's laboratory in Paris, France.  He is Board-certified in Clinical Pathology and Immunopathology.  He is the Director of Clinical Immunology and Histocompatibility Testing in the Department of Pathology at Penn.  He has over 30 years of extensive experience in providing expertise and oversight for high complexity HLA testing at Penn for all transplantation programs including clinical trials.  In addition, he served as PI or Co-Investigator on several previous and current university- and NIH-funded grants including the Penn Autoimmunity Center of Excellence (ACE); the U01 Clinical Trial in Islet Cell Transplantation and R34 Clinical Trial in Lung Transplantation.  His current interests are focused on understanding the significance of HLA polymorphism in alloreactivity and tolerance induction in clinical transplantation using a multidisciplinary approach combining molecular techniques with bioinformatics methods.
Dr. Kamoun has dedicated his research career to investigations in human immunogenetics, lymphocyte biology and clinical transplantation research.  He has made numerous significant contributions to these areas during the last 37 years.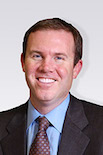 Matthew W. Anderson, M.D., PhD
Scientific Advisory Board Member
Read more
Matthew Anderson, M.D., Ph.D., is the Medical Director of the Diagnostic Laboratories at BloodCenter of Wisconsin, a provider of specialty diagnostics for blood diseases. Dr. Anderson's responsibilities include providing clinical, strategic, and regulatory oversight, including collaborations with academic and industry partners to enhance patient care through advances in laboratory medicine and genomics. Prior to joining BloodCenter, Dr. Anderson served as an Assistant Professor in the Department of Pathology at the Stanford University School of Medicine, and as the Assistant Director of the Stanford Histocompatibility, Immunogenetics, and Disease Profiling Laboratory. He completed residency and fellowship training at the Stanford University Medical Center, and is board-certified in anatomic pathology, molecular genetic pathology, and histocompatibility. His research interests include the use of next-generation sequencing for clinical diagnostics and biomarker discovery.