Omixon is happy to be one of the Silver Sponsors of the Annual East West Immunogenetics Conference in Olomouc, Czech Republic this spring. Marcello Scala (Director of Sales, EMEA) and Libor Kolesár (Field Application Scientist) will be giving a 20 minute presentation on the 10th of March between 1:30pm...

Omixon is attending this year's BMT Tandem Meeting in Orlando, Florida. Visit the official website for more information here… 
We are proud to be one of the Vendors of this year's ASHI NGS Workshop in Dallas, Texas. Dr. Peter Meintjes, CCO at Omixon will give a Vendor Presentation titled "Omixon: Holotype HLA V2" Date and time: Friday, November 11, 2:00pm-2:30pm CST Venue: Embassy Suites by Hilton Dallas – DFW Airport...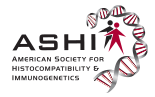 Omixon is attending the upcoming NGS Workshop in Dallas, Texas. For more info, visit the ASHI website here…