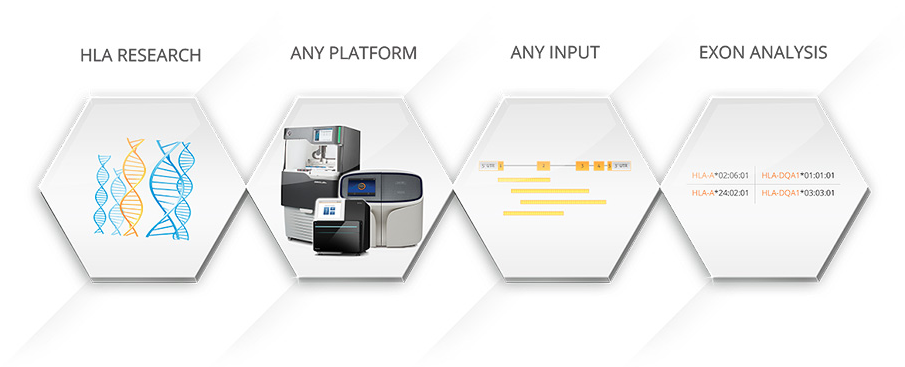 Omixon announce the public release of HLA Explore 1.4. HLA Explore is HLA genotyping software for genetics/genomics researchers for the analysis and interpretation of any NGS data. It is high-performance, high-throughput and high-resolution multi-sample software for genotyping analysis, interpretation and reporting.
The software – featured to analyse data from any experiment type – has been updated with a new Long Read Analysis Module, featuring PacBio data analysis, with Oxford Nanopore still in development, and with the Big Data Module for whole exome and whole genome data analysis.

New features
HLA Explore – primary module for HLA genotyping

Linkage Disequilibrium (LD) extended to cover DQB1 and DQA1 in addition to DRB3/4/5

Workflow assignment and approval features

Context sensitive guide for the HLA browser

Big Data Module – analysis options for whole exome and whole genome data added to Advanced HLA typing wizard

Long Read Module – analysis options for long read technologies

PacBio analysis

Standalone toolset for hdf5 conversion and demultiplexing
Improvements and bugfixes
Fixed display issues with DRB3/4/5 results

Improved memory settings

On first use popup, warning if insufficient memory configured

Recommendation for memory settings on installation
Please contact support@omixon.com to receive a trial licence for HLA Explore or to become an alpha tester for the upcoming Nanopore analysis tool.