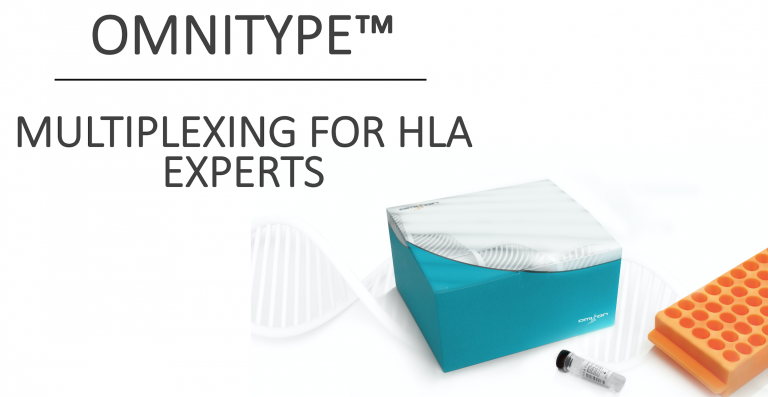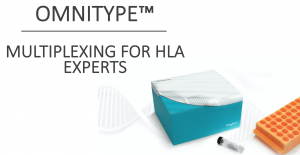 Omixon proudly announces the launch of OmniType, a 11-locus multiplex human leukocyte antigen (HLA) genotyping assay and software product for use on the Illumina® sequencing platforms (such as MiSeq, MiniSeq and iSeq). OmniType offers a revolutionary single working-day workflow that allows processing of samples from gDNA to a ready-to-sequence library in about 6 hours and achieving final results that can be reported early the next day. 
"Our goal is to constantly listen not only to our customers' needs, but also to the entire HLA community, and to deliver products that fulfill those needs and beyond. I strongly believe that OmniType will prove this commitment" said  Libor Kolesar, Senior Field Applications Scientist & Assay Product Manager.
Omixon successfully completed its Early Access Program (EAP) that gave fifteen (15) HLA laboratories worldwide the opportunity to test OmniType and provide valuable feedback. The initial results confirmed the expected high quality and accuracy of HLA genotypes, while the overall feedback from HLA lab technologists regarding the OmniType protocol was outstanding. Specifically, users enjoyed the protocol simplicity, as well as the streamlined and fast workflow. The OmniType protocol can be performed in about 6 hours (from gDNA normalization to ready-to-sequence library) allowing the users to comfortably fit it in a single work shift. While liquid handling automation becomes optional, both pre- and post-PCR steps in the OmniType protocol can be readily automated. The OmniType product includes the widely used HLA Twin software that uses 2 independent algorithms, including a de novo assembly approach, resulting in fast analysis and a streamlined, user-friendly data review workflow, with minimal hands-on time. 
OmniType can out-perform the current Next Generation Sequencing (NGS)-based HLA typing tests on most relevant metrics in clinical labs including turnaround time, simplicity, reliability and accuracy. These metrics have been found to be particularly important for laboratories testing solid organ pre-transplant patients (SOT) where short turnaround time and ease of use are critical for implementation of the NGS technology. NGS is a pivotal technology for SOT patients that allows for novel transplant matching methods such as epitope/eplet-based methods opening up the pool of acceptable organs for transplantation. Recent information shows that a substantial number of SOT labs still do not use NGS due to its long turnaround time and protocol complexity. The simple and fast workflow of OmniType offers these labs the opportunity to successfully adopt NGS, thus providing the possibility for these labs to contribute to better transplantation outcomes. 
"Omixon has created a well thought-out, fast and extremely streamlined process to perform HLA NGS testing. They have a great team that supports every aspect of their product and workflow and seek to make us successful" said John May, Chief Medical Technologist, Immuno-Molecular Pathology Lab at University of Kentucky.
With over 7 years of experience as a leading provider of NGS-based products for HLA typing, Omixon has developed a wide network of logistics, including 4 warehouses and 3 manufacturing facilities in both Europe and the Americas to better serve all laboratories worldwide and to overcome any potential challenges related to the COVID pandemic and beyond. Additionally, Omixon has been known for the very high standard of customer support via its remote Technical Support team and its highly skilled Field Applications Scientist team. 
Omixon has an innovative molecular diagnostics pipeline; more announcements are expected to come on new product launches and future EAPs.
For further details please contact your dedicated Sales Representative or email to sales@omixon.com.
Please read the official PR announcement here.