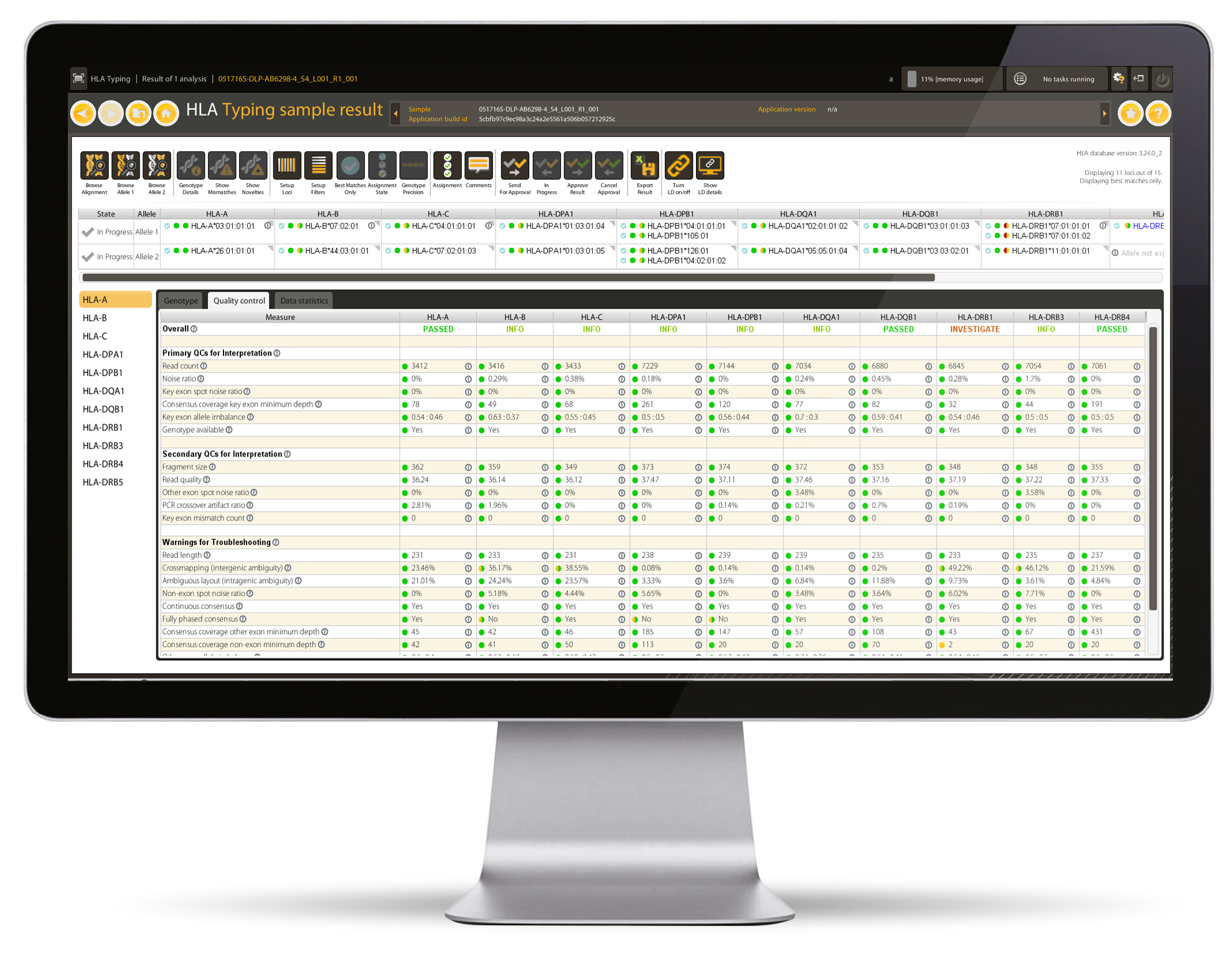 We are excited to announce a release for HLA Twin RUO version 2.5.0. – the world's most accurate, high throughput HLA genotyping software.
Here is the list of new features and improvements:
New features and improvements
Holotype HLA v2 kit support: Assay version selector allows user to select the right assay version for analysis.
IMGT/HLA 3.29.0.1 database version was released:

HLA-DRB1*

09:01:02

allele extension was removed
Erroneous HLA-DRB1*

14:13

allele sequence was replaced with record from IMGT/HLA 3.30.0
The database was validated with the following software versions: Omixon HLA Twin 2.1.3 CE & RUO, Omixon HLA Twin 2.1.4 CE & RUO and Omixon HLA Twin 2.5.0 RUO. For other software versions, each laboratory is advised to do its own internal validation.

Distributed typing service for batch analysis and filtering tasks to run in parallel in a client-server environment
Existing user accounts cannot be deleted through the UI; option to disable or reactivate user accounts for administrators
New export options:

JSON export for result files
Fasta export for consensus sequences
Export result files to PDF/HML with or without LD data

Re-Analyse button for result files added
Improved automated analysis options: predefined time values for triggering analysis
File system access rights on the HLA Typing dashboard
Pause/resume option for analysis tasks removed from client-server installations
Improved "Targeted Gene List" loading during analysis configuration
Bugfixes
Algorithm improvement to fix reported false allele calls
Spot noise calculation was fixed for reported special cases
Temporary file cleanup fix to avoid losing files still in use
Fix for inconsistent display of missing genotype markups
Amino acid track fixes for special cases
HML export fix: best matching alleles are always exported now
Genome browser bug resulting in "rainbow effect"
Continuous consensus QC metric corrected
Bugs related to result approval were fixed:

Commenting on approved results isn't possible any more
Result approval buttons work consistently with all precision settings
If you have an older version of HLA Twin and want to upgrade to the latest version, or if you would like assistance with anything else, please contact support@omixon.com or create a MyHolotype Account to be the first to get more information on our products and get notified whenever we upload new documents.