The following interview is part of the Omixon interview series that we are conducting with Key Opinion Leaders, Experts and Business Managers at Omixon. This time  Gergely Tölgyesi, Technical Lead of Assay R&D answers questions related to his professional background, history of joining the Omixon team and shares secrets about product development at Omixon.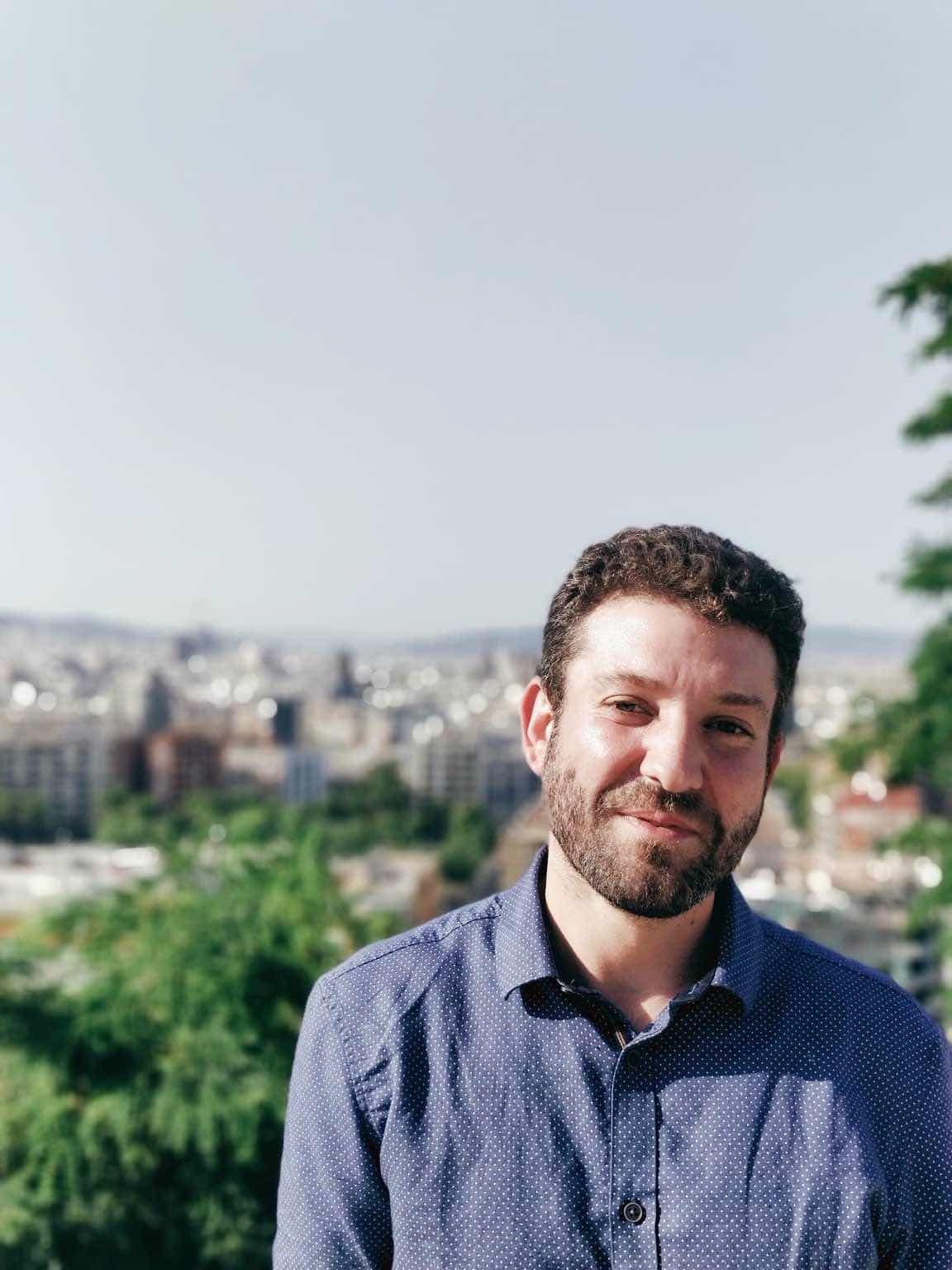 Could you tell us a bit about your background? How did you end up working as a molecular biologist and how did you get to OMIXON?
In the secondary school, my favourite subjects were the biochemistry and genetics. These fields of science totally enchanted me at that time so I chose my specialization at the University accordingly. I graduated as a Molecular Biologist specialized in Immunology in the Faculty of Science at Eötvös Loránd University (ELTE). After finishing ELTE, I started to work in the Department of Genetics, Cell- and Immunobiology at Semmelweis University (SOTE). I was responsible for the operation of the Agilent microarray core facility at the department and finally I also kicked off my PhD studies with the research topic of "the Genomic investigation of allergic asthma".
During my PhD studies, a professor from a Turkish hospital visited the University and he offered me a job in that hospital. I accepted the offer and moved to Turkey in the hope of gaining experience both in my professional and private life. My job was to set up and manage an Agilent microarray laboratory and introduce CGH microarray based chromosome testing in routine diagnostics. After 1 year, I felt a kind of homesickness and I gained enough experience to launch my own business so  I returned home and established a small private genomic service business based on Agilent microarray system.
I went back to SOTE after PhD graduation for a shorter educational course where I met Attila Bérces who gave a presentation there and he became my mentor to help with my enterprise altering to a start-up.
Some years later, in 2014, I was applying for a project manager position at TEVA, I went through a 4-5 step interview process and I was finally selected so I accepted the offer.
I can remember, it was a Tuesday morning and I was on the way to sign the contract with TEVA, but I got a call from Attila Bérces and I got off the train.In that afternoon I was sitting in an interview with Omixon and I started at Omixon next Monday. Since I joined the Omixon team, I possessed several positions just like Quality Manager, Product Development Manager and I have been the Head of Assay Research and Development since 2017. This is my story of joining Omixon!

Well, it is extraordinary! You were only an hour away from contracting with one of the biggest and most influential healthcare companies, but you chose a small start-up instead. Have you regretted your decision?
(he smiles) No, I haven't regretted at all! What is more, it was one of the best decisions in my life! I love my job.
What aspect of molecular biology appeal to you the most? What you like the most doing at your job?
Molecular biology is very complex. As a molecular biologist, you have to use many different biochemical methods for testing and manipulating the DNA.
Optimizing a complex multiplex PCR system is very challenging and requires not only molecular biology knowledge, but also chemistry and some bioinformatics basics to design your primers as well as a certain level of thermodynamics. NGS based workflows also use many techniques during the process. You have to process and interpret your data after the benchwork. I really enjoy PCR optimization and building up new NGS workflows. I am also very interested in cell and gene therapy beside the diagnostics, which helps sick people to fight against cancer and other diseases in a different way compared to drug only treatments.
What would you describe as the main highlights and lowlights of your job?
I always enjoy working with high-tech tools, systems, different protocols, methods and I have a strong interest in working out or fixing issues just like setting up an appropriate workflow for our products (Holotype or Omnitype) according to the HLA PCR requirements. In my opinion, our  very well-equipped laboratory in Budapest is the mecca of research, development and innovation compared to other labs in Hungary. Literally, everything is provided to get the best out of ourselves and that results in our work environment can become birthplace of new and inventive concepts.
On the other hand, my lab team is highly qualified, competent and supportive. Functioning as a team in a laboratory means something different than in a simple office so it is not that easy to coordinate my colleagues. Yet, we managed to get used to each other's tiny freaks, what is more, I can honestly say that together we can achieve the impossible!
However, it is quite burdensome to estimate the time that development will eat up until we get to the perfect result.  When I am asked when the outcome is due, how much time I need to finalize the process, I always get into a tight corner as it is not a fix code or a law. The completion of a process can vary from day by day, hour by hour. It can easily happen that you start to work on one part of a process and you are rather aback with your results at the end of the day than you were in the morning. Or it turns out that it will take months or years to get to its end (!). Biology research cannot be predicted and this is not only my conclusion/point of view.
On the one hand I love that freedom what research provides us, researchers, but on the other hand new tasks and to-DOs are constantly adding to our agenda with tight deadlines and high expectations. Yet, we must clear-up and solve these issues to be able to perfectly fulfil our customers' needs.
It happens occasionally that we are 99% ready with a project, but we are seeking a solution for that missing 1% – but it takes two times as much time as it was needed to reach the 99%- that is the most nerve wracking part of the entire project.
If I understood well, meeting the requirements is much more difficult in this field than I thought, but it is a must. Then, what's your secret to consistently overcome these obstacles set by the deadlines ?
Fortunately, Omixon's management is quite understanding and supportive in terms of development and research. If it turns out, a machinery or tool is missing from our colorful equipment palette and there is a well-founded reason for its procurement, the management usually approves our request which can influence the project time frame in a positive way. So broadening our capacity, training ourselves, reading scientific writings and luck are the ingredients of overcoming deadline challenges successfully.
Have there been any major advances in technologies or knowledge that have changed working practices since you have been working in the labs?
Yes, a lot of them. When I started to work in labs during my student years (about 15 years ago) neither technology, equipment nor reagents were comparable to todays' products.
Many aspects of molecular biology went through a revolution since that time. It is always interesting trying to anticipate the future of molecular biology, but honestly it is almost impossible to guess what developments will be realized in the future. 
What is the difference between doing scientific research in the Industry compared to the Academic research?
Basically, there are several differences between working on a scientific research and working for a profit oriented company in the industry. Obviously, the freedom of a researcher is more restricted by his employer in the private sector as the focus is more on marketability. The production depends on forecasts and market analysis, while the final goal is to bring the  well-specified envisioned product to life. In the private sector, you need to be quite upbeat and realise that your doing it for a purpose and there's an end results that your working towards.
In contrast, in the Academy, researchers conduct basic research and there is no pressure on their shoulders to generate profit at the end of the day. The time frame is not strictly limited so it lets the mind a bit more to fly and go with the flow of research. Nonetheless, an academy is usually not a very well-organized and well-functioning organization- which fact also contributes to the "researcher freedom"- but it depends on the location of the organization and the country. In our country, to be honest, I would prefer to work in the private sector. Though, important to highlight our company, as in Hungary, we are pioneers in our field. In Germany, for instance, it has a well-based tradition to create a win-win situation between researching students and companies or the state. The cooperation helps both parties to achieve results which can push ahead with both of their work.
At Omixon, we are widely open to co-operations which represent value and beneficial for both parties. We have already envisioned a program for training students who could benefit from our trainings and we could benefit from them in the long run, however we are constantly fighting against time to be able to keep the rhythms with market changes, so there is a lack of time to work out a program like this.
What do you think the future holds with respect to your field?
According to my assumptions, sequencing technologies will accelerate and become inexpensive. HLA typing will be able to resolve within hours, moreover, within 10 years, there will be a breakthrough in gene-, cell therapy and immuno-genetics especially with the use of programmed T cells in tumor therapy. Programmed cells will receive special attention as they will be used to treat people, consequently there will be no need for the HLA kits in the distant future, or if so, HLA kits will cost no more than a couple of dollars. Those kits will be capable to read all the genes so from then on, the role of genes, participating in the process, will increase. Robotics and machineries will take the place of certain processes increasing the complexity of the biotechnology. Noteworthy, these are my presumptions, none knows for sure what the future holds.
These are very interesting predictions, but how you think it will affect OMIXON? Aren't you afraid of falling behind the market leaders after a while?
I am not afraid at all, firstly, because we are the market leader in our own field, secondly we receive such a bulk of support from the management that I believe Omixon can easily overcome this obstacle. If the company is flexible enough, it will be able to adapt to the ever-changing market needs with the possession of scientific knowledge and will realize those fields which worth focusing on in the near future.
At the moment, one of your bestseller products is the HOLOTYPE HLA kit. Why is it the best on the market?
We managed to eliminate the error types resulting that it become faster, more accurate and user friendly than ever. The library prep system is easy to use compared to other products and both the analyzing software and our IT support provided are better than our competitors'.
And finally, could you tell us some fun facts, remarkable moments or interesting results anything that made you feel proud?
Primarily, I am  very proud of our small team and the fact that we are able to handle the development of such complex systems, the product batch releases and validation studies in parallel.
Then I felt proud when our company won the Hungarian Innovation Grand Prize 2018. I can also mention that we have managed to develop our laboratory, which is also a huge step forward. Similarly, our laboratory acquired the ISO 13485 EXTENSION which also reflects our work.
And if you are interested in some numbers: we have consumed several liters of diluted DNA since we opened our lab at the beginning of 2018. The other immense number is in connection with the consumables (tubes, well-plates, pipet tips): we have already used up more than 20 cubic meter of them!
Previous interviews: