This time you will have a chance again to meet our Field Application Scientist Team members and get to know who you are facing on a special Omixon training. Let's see who they are:
Renata Santos, CHT (ABHI) – Senior FAS, the Americas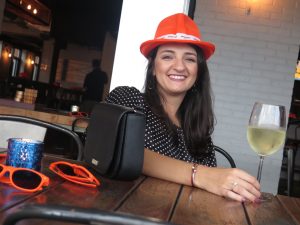 Oi! My name is Renata and I am one of the FAS at Omixon supporting the US, Canada and South America. I was born and raised in Minas Gerais, Brasil. My family moved to Massachusetts, USA, when I was a teenager. I know you are probably asking why you would move from the tropical climates of Brazil to the cold North-East. To this day I still wonder why! 🙂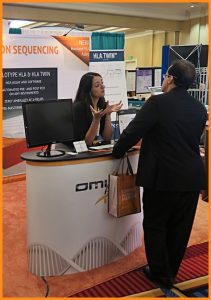 I went to college just outside of Boston where I graduated from with Bachelor of Science in Biology. Soon after graduating from college, it was time to move into the big city of Boston, where I lived for about five years and worked on infectious disease research. Soon I decided to venture into clinical HLA, which brought me to North Carolina and the HLA lab at Duke University.
After five wonderful years in North Carolina, I decided to move back to Massachusetts (yes, I was missing the north, shocker I know!). I currently live just outside of Boston with my little four-legged roommate, Winston. Some of my hobbies are yoga, dancing, outdoor activities, reading a good book, and traveling. I joined the Omixon family a little over two years ago and I have had the best time working with this amazing team.
Vera Siffnerova – FAS, EMEA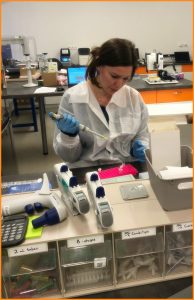 Ahoj Everyone, My name is Vera and I am a member of a marvelous Field Application Scientist team, covering the EMEA region. During my university years I focused on the genetics of microorganisms and a couple of years later I "upgraded" to human genetics, specializing in the HLA field.
In 2018, after spending nearly a decade (which passed in the blink of an eye) in HLA analysis lab at the Institute of Hematology and Blood Transfusion in Prague, it was time for a change and I was getting ready to switch to a completely different field of palliative care (which I kept as my volunteering free time activity).
However, to my own surprise I realized that I might miss the HLA community. Following my heart and my brain 😊, I decided to join the Omixon team and become a part of the other side of the HLA family.
A FAS role is greatly diverse, sometimes challenging but in the end very satisfactory and fulfilling on different levels, (professional and the personal), because I am not only working together with great colleagues but with great friends, which is just as important to me as working in the HLA field.😊
Nina Lauterbach, PhD –  Senior FAS, EMEA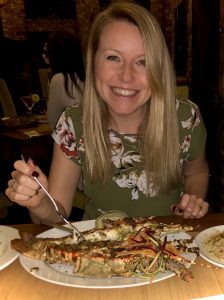 Hallo iedereen! My name is Nina Lauterbach and I am a Field Application Scientist at the company. I started as a researcher in a Transplantation Immunology lab almost 12 years ago where I studied the relevance of HLA-E and HLA-DP polymorphism in T and NK cell allorecognition and transplant outcome, and at that time I never thought I would end up working for the ''dark side" (how we called the industry😉). Doing research was my passion and I spent long days in the lab culturing cells, reviewing flow cytometry images and staring at sequencing "peaks", but in the end my experiences became more negative than positive, and I felt I was too far removed from the clinic.
After obtaining my PhD, I took a leap and started as a Technical Sales Specialist for Immucor providing technical and sales support to HLA laboratories for the HLA typing- and antibody assays. In that period, I got to know a whole new world and I felt more like my work mattered. However, I knew I wanted to leave the sales part behind at some point and make better use of my scientific background. Luckily, Omixon contacted me with a FAS position and I realized that this was the next step for me. Now – three years later – I can say I never regretted that decision.
As a FAS you have direct contact with the laboratory specialists, are responsible for training them and are there to give technical and scientific support remotely as well as onsite, which makes the job extremely interesting and fulfilling.
Also, I have learned the advantages of working for a small European company, as Omixon has a very open and straightforward working culture. But I must say that it really is the positive atmosphere and awesome colleagues which makes my work life so pleasant. We have loads of fun together and we are there for each other in difficult times, both equally important. Finally, let's not forget the travelling! As travelling is one of my favorite hobbies, I am very lucky to be doing this job. In 2019 alone, I visited 20 different countries spread over 4 different continents, where I've visited many labs and met some amazing people. Definitely one of the perks of being a FAS!
Libor Kolesár, PhD- Senior FAS, EMEA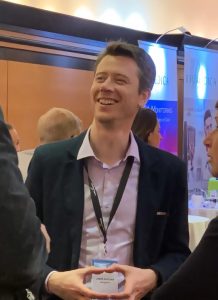 Ahoj všichni! My name is Libor Kolesar, Field Application Scientist at Omixon. My journey to become a HLA expert dates back in 2001 (oh my God, almost 20 years ago) when I was looking for a master degree project in cytology. Yes, you read it correctly, pretty far removed from the HLA world but at that time at the university I was so impressed with all those photos of chromosomes and techniques of displaying chromatids that I wanted to study more of that. It was probably destiny which arranged that all the positions for cytology were occupied and my university supervisor advised me to go to the Institute for Clinical and Experimental Medicine where I  found an HLA laboratory and slowly grew to an HLA specialist.
This journey took me 12 years and gave me a lot of experiences in our field. Starting from scratch, with zero knowledge of HLA molecule, building up my strong position in molecular techniques (with sequencing almost as my hobby), studying HLA antibodies with complement-dependent cytotoxicity assay on Terasaki plates, spending night shifts with my lab colleagues on donor tissue typing and organ allocation…it would be a long list in the end out of the scope of this introduction 🙂
Long story short, helping other people (patients or colleagues) was always my motivation at work and current position enables me to help even more people. Having grown up in the real HLA lab is giving me a high level of understanding my customers and their needs and it motivates me to support them even beyond the range of my responsibilities. And do you know what is so fascinating about my job? It is the observation how "tissue typers" all over the World are doing the same thing with the same goal but slightly different.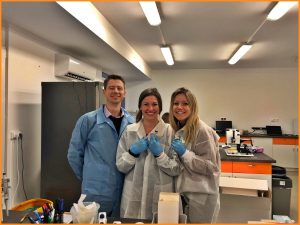 Last, but not least, to be honest, my life journey would be nothing without my teammates.  The average day of a FAS is about troubleshooting and receiving complaints which consumes a lot of positive energy and that needs to be refilled. I know that I can rely on my colleagues to help me, like you can rely on them to help you in your lab.