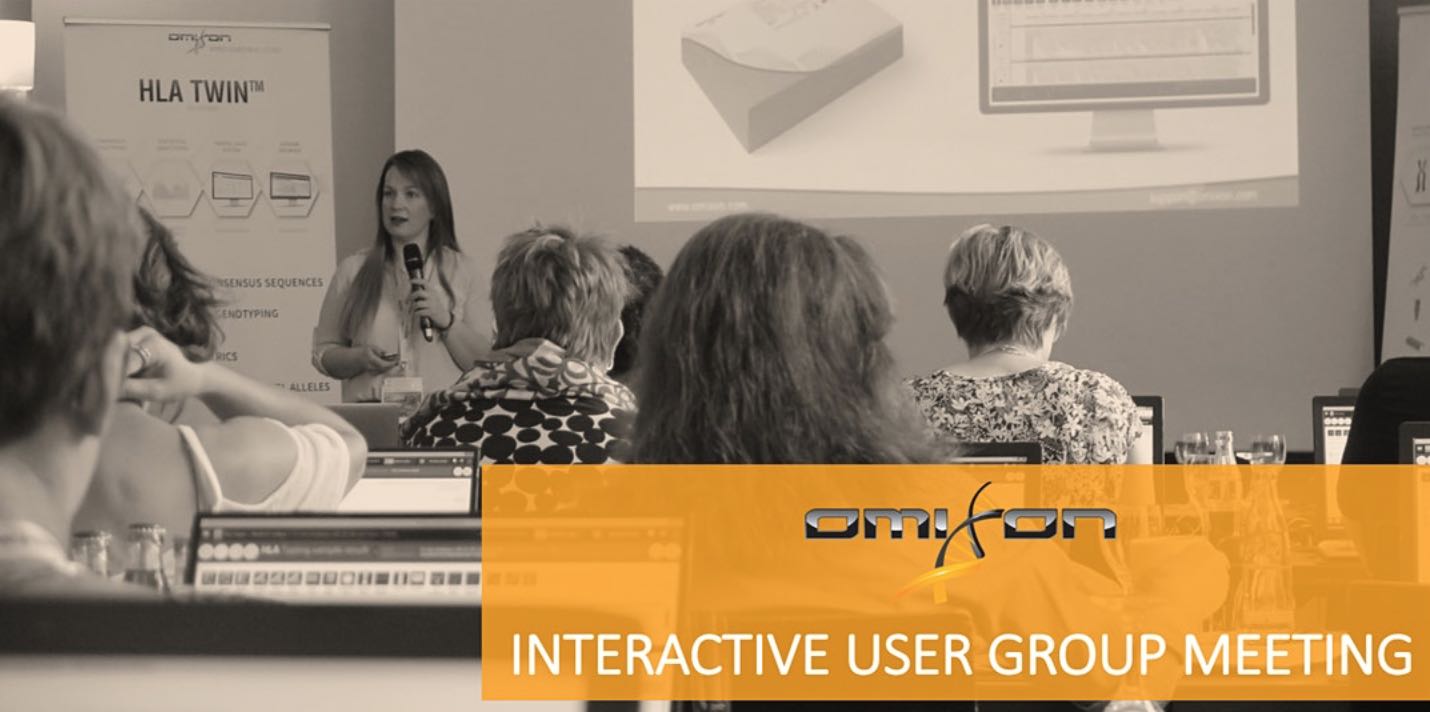 The Omixon Team would like to invite you to our User Group Meeting Luncheon at the EFI Annual Meeting in Glasgow, UK.
Join us for an interactive event where you can learn about Omixon's products, most notably, Holotype HLA, and HLA Twin, as well as the newly released OmniType. During the second half of the User Group Meeting you will have the opportunity to interact with current users and learn from their challenges and successes; to raise questions, to network with NGS experts and, for the current users, to share your knowledge and experience on NGS and Holotype HLA with the HLA community as well as learn from other Holotype HLA users. Select the topic you're interested in to join the relevant group when you register!
Date and Time: Sunday, April 26, 2pm-5pm
Venue: Crowne Plaza Glasgow (right next to SEC Glasgow)
Room: Barra Suite
Please note that lunch will be provided from 2pm and the User Group Meeting will start at 2:30pm.
Agenda:
Introduction
Technical presentations and discussion from current users
Roundtable discussion (please pick one of the following during the registration)
– Group 1: Assay (Holotype and OmniType)
– Group 2: Automation
– Group 3: Software
– Group 4: New products for the Transplantation market
We would like to ask you to share with us the topics you would like to hear about or would you like to talk about (we are accepting all volunteers!). The topics and questions can be of a protocol technical nature (experiences, challenges and how you overcame them), NGS validation and accreditation processes, automation, data analysis including case studies (did you discover an interesting case during your NGS work with the Holotype? Please share it!). The choices are endless and we are excited about all of them.
RSVP: Please send us your topics/questions by April 16th via email to sales@omixon.com and include the following information: Full name, Institution and lab name and Email address. Registration and attendance are free of charge.
What are your preferences?
Join the discussion in Glasgow!