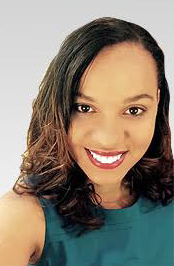 Omixon is pleased to announce that Ellia Gomes will join Omixon's expanding US Operations as a new Field Application Scientist, Americas in April. Ellia brings both commercial and laboratory experience in HLA to Omixon, and we are delighted to have her join our US Team.
Ellia received a BS in Molecular Biology and Bioinformatics degree from Towson University, MD. She is trilingual and speaks Portuguese, Spanish and English and worked at Johns Hopkins Immunogenetic Laboratory as a Histocompatibility technologist from 2010 until 2014. In that capacity, she performed highly complex clinical testing in support of solid organ, composite tissue, and bone marrow transplant programs. Ellia transferred these skills from the laboratory to industry taking on a Regional Transplant Business Manager position at Immucor from 2014-2017.
She is a genuinely caring person and loved by all her coworkers and customers. Welcome, Ellia!