Management, Sales and Technical Team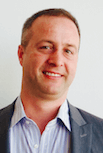 Peter Meintjes, PhD 
Chief Executive Officer
Read more
A passionate science & technology executive focused on the product-market fit of disruptive innovations to drive commercial success. Peter has over five years' experience in international Business Development, Sales and Marketing of software products for Genomics and Molecular Biology. While at Biomatters Limited, he successfully grew the Geneious product line to become one of the leading DNA sequence analysis software platforms globally. For Omixon, he is responsible for all US deliverables covering in-market activities including product management,   sales and support. Peter has a technical background, with a PhD in microbial genomics from the University of Auckland and is an expert in DNA Sequencing, Microbiology, Genetics/Genomics, Evolution and Bioinformatics Software.
Peter's LinkedIn profile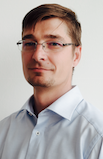 Zoltán Simon, MSc
Chief Operating Officer
Read more
Zoltán received an MSc in Technical Informatics, an MSc in Banking Informatics from the Budapest University of Technology, and an MSc in Economics from the Corvinus University of Budapest. He has accumulated management expertise at Lufthansa Systems in various positions and at BI Consulting as Consulting Unit leader. Zoltán has worked in Germany and in Hungary.
Zoltan's Linkedin Profile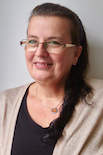 Piroska Hajdu
Chief Financial Officer
Read more
Piroska graduated from Corvinus University of Economics in Budapest. She developed in wide range of financial and general management roles at Unilever and other Hungarian and multinational companies. She is an experienced leader of the financial team, with strong controlling and general management background.
Piroska's LinkedIn profile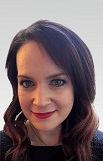 Efi Melista
Head of Product
Read more
A geneticist by training with a strong interest and background in research who got won over by biotechnology and the commercial world. After completing her studies, Efi moved to the USA to work on a variety of research projects at Boston University, MA, including the genetic basis of sickle cell anemia disease, β-thalassaemia, cardiac disease, Alzheimer's disease, PTSD and even longevity. Her love and fascination for technology allowed her to accumulate immense expertise in cutting-edge technologies used in genomics and molecular diagnostics, including extensive hands-on work on several Next Generation Sequencing platforms. For Omixon, she is the product leader and is responsible for leading the Field Applications Scientist team to ensure excellent customer field support as well as for the coordination and execution of Omixon's product development plans by the Lab Scientist teams at our partner labs. Additionally, she acts as a Senior Field Application Scientist in the US organizing and carrying out customer onsite trainings and multi-lab workshops.
Efi's LinkedIn profile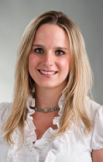 Nóra Nagy, MBA
Head of Market Development & Marketing
Read more
Nóra is an experienced sales executive focused on Market Development and Innovation Management. She spent more than 10 years in the Media Sector handling global marketing campaigns of local and multinational executive level clientele in Hungary as well as in Eastern Europe and in the USA. She is ambitious and always curious about disruptive ideas. She joined the Omixon team to improve overall business awareness and increase business potential in the Asia-Pacific region. Nóra received her MBA from the Central European University, Budapest.
Nóra's LinkedIn profile

Dan Mancuso
Market Development Director, Americas 
Read more
With 30 years of experience in the HLA field, Dan is excited to join the Omixon team and begin his new role as Market Development Director, Americas with Omixon Inc. Dan received his Bachelor of Science from Penn State University. Shortly after, he began working at Cleveland Clinic and spent eight years as Molecular Lead Tech. Right after, he become Molecular Supervisor at Donor Network of Arizona.
From the early 2000's, Dan shifted his interest to sales roles within the HLA field and worked for a number of leading HLA companies, such as Qiagen, Inc., Olerup, Abbott Molecular, and Illumina as Sales Representative and Transplant Genomics Specialist.
Dan is excited to contribute his knowledge, enthusiasm and extensive experience to Omixon's team of NGS & HLA experts, and continue to bring Omixon's leading Next Generation Sequencing Technology to Transplant Centers in Canada, the USA, Central and South America. Dan's
LinkedIn profile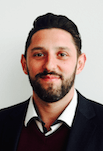 Marcello Scala, MSc
VP Sales Operations, EMEA & Asia
Read more
Marcello is a young and ambitious Sales & Marketing professional, highly passionate about genetics. After living in Shanghai, China, as Business Development Manager for Shanghai GenePharma (an RNAi company), he spent three years within the HLA field as Marketing and Sales Manager for ROSE GenTec Ltd. For Omixon he is responsible for sales to direct customers, within the EMEA and Asian territories. Marcello received a BSc in Medical Biotechnology from the University of Naples "Federico II", and an MSc in Genetics, with full scholarship from the B.I.O.G.E.M. Research Centre University of Sannio. He is also currently taking part of the Executive MBA program at the University of West England. 
Marcello's LinkedIn profile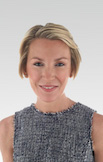 Maggi Woronkowicz, MS, CHS
Director of Sales for the Americas
Read more
Maggi has almost 20 years of experience in HLA - Maggi's passion for the life sciences began early and culminated in her receiving Masters from The Johns Hopkins University. With a strong interest in new and emerging technologies for HLA typing and antibody screening, Maggi shifted her interest to the industry and has worked for a number of leading HLA companies including Olerup, Immucor and GenDx. She is excited to contribute her knowledge, enthusiasm and experience to Omixon's expert team and continue to bring Omixon's leading Next Generation Sequencing Technology to Transplant Centers in Canada, the US and South America.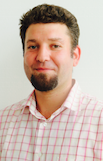 Gergely Tölgyesi, MSc, PhD
Head of Assay Research and Development
Read more
Has an MSc in Molecular Biology, and a PhD in Molecular Genetics, with experience in molecular biology assay development, molecular diagnostics and in Good Laboratory Practice. He published 10 peer-reviewed articles in molecular biology and genetics. Previously as the Regulatory Affairs Quality System Manager, Gergely was responsible for development, implementation and maintenance of our quality management system and planning our validation processes. He has been with Omixon since April 2014.