Management, Sales and Technical Team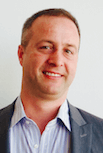 Peter Meintjes, PhD 
Chief Executive Officer

Read more
A passionate science & technology executive focused on the product-market fit of disruptive innovations to drive commercial success. Peter has over five years' experience in international Business Development, Sales and Marketing of software products for Genomics and Molecular Biology. While at Biomatters Limited, he successfully grew the Geneious product line to become one of the leading DNA sequence analysis software platforms globally. For Omixon, he is responsible for all US deliverables covering in-market activities including product management,   sales and support. Peter has a technical background, with a PhD in microbial genomics from the University of Auckland and is an expert in DNA Sequencing, Microbiology, Genetics/Genomics, Evolution and Bioinformatics Software.
Peter's LinkedIn profile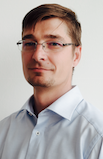 Zoltán Simon, MSc
Chief Operating Officer

Read more
Zoltán received an MSc in Technical Informatics, an MSc in Banking Informatics from the Budapest University of Technology, and an MSc in Economics from the Corvinus University of Budapest. He has accumulated management expertise at Lufthansa Systems in various positions and at BI Consulting as Consulting Unit leader. Zoltán has worked in Germany and in Hungary.
Zoltan's Linkedin Profile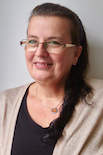 Piroska Hajdu
Chief Financial Officer
Read more
Piroska graduated from Corvinus University of Economics in Budapest. She developed in wide range of financial and general management roles at Unilever and other Hungarian and multinational companies. She is an experienced leader of the financial team, with strong controlling and general management background.
Piroska's LinkedIn profile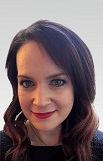 Efi Melista
Head of Product

Read more
A geneticist by training with a strong interest and background in research who got won over by biotechnology and the commercial world. After completing her studies, Efi moved to the USA to work on a variety of research projects at Boston University, MA, including the genetic basis of sickle cell anemia disease, β-thalassaemia, cardiac disease, Alzheimer's disease, PTSD and even longevity. Her love and fascination for technology allowed her to accumulate immense expertise in cutting-edge technologies used in genomics and molecular diagnostics, including extensive hands-on work on several Next Generation Sequencing platforms. For Omixon, she is the product leader and is responsible for leading the Field Applications Scientist team to ensure excellent customer field support as well as for the coordination and execution of Omixon's product development plans by the Lab Scientist teams at our partner labs. Additionally, she acts as a Senior Field Application Scientist in the US organizing and carrying out customer onsite trainings and multi-lab workshops.
Efi's LinkedIn profile

Gregory Werner
VP Commercial Operations

Read more
Greg earned his Bachelor of Science in Biology and Biochemistry from University Savoie-Mont Blanc and also holds a 
M.Sc. in Molecular Biology and Genetic Engineering in addition to a Post Graduate Degree in Business Administration from the University of Grenoble. H
e brings more than 20 years of technical experience, having worked most recently as the Sr. European Manager for ThermoFisher, responsible for the entire One Lambda portfolio (Transplant Diagnostics) in Europe, prior to this, he was leading the European operations for Linkage Biosciences and successfully introduced LinkSēq™. Gregory also spent 15 years in the Life Sciences, holding managing positions for various reagents and instruments suppliers for the pharmaceutical industry, ranging from Cell Based Assays to Mass Spectrometry. In his private life, Greg loves to practice sports with his family (long distance swimming, running, Nordic skiing, sailing) and also be involved in various social projects, e.g. co-founding "Salto Mag", a free magazine distributed in France in 60,000 copies dedicated to kid sports.
Greg's LinkedIn profile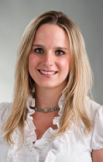 Nóra Nagy, MBA
Head of Market Development & Marketing

Read more
Nóra is an experienced sales executive focused on Market Development and Innovation Management. She spent more than 10 years in the Media Sector handling global marketing campaigns of local and multinational executive level clientele in Hungary as well as in Eastern Europe and in the USA. She is ambitious and always curious about disruptive ideas. She joined the Omixon team to improve overall business awareness and increase business potential in the Asia-Pacific region. Nóra received her MBA from the Central European University, Budapest.
Nóra's LinkedIn profile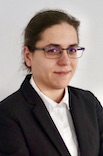 Krisztina Rigó
Head of Software Research

Read more
After receiving an MSc in Zoology, Krisztina spent three years as a post-graduate researcher. During this time, she gained experience with molecular biology methods, experiment design, and statistics. Since she joined the Omixon team as a Junior Bioinformatician in 2011, she has been involved in product development, testing, and validation and participated in a variety of research projects. In 2017, she was appointed as the Head of Software Research.
Krisztina's LinkedIn profile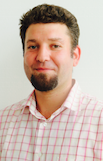 Gergely Tölgyesi, MSc, PhD
Technical Lead of Assay R&D
Read more
Has an MSc in Molecular Biology, and a PhD in Molecular Genetics, with experience in molecular biology assay development, molecular diagnostics and in Good Laboratory Practice. He published 10 peer-reviewed articles in molecular biology and genetics. Previously as the Regulatory Affairs Quality System Manager, Gergely was responsible for development, implementation and maintenance of our quality management system and planning our validation processes. He has been with Omixon since April 2014.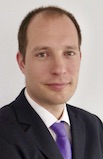 Márton Pogány, MSc, PMP
Project Manager, Head of Software Development
Read more
Marton received MSc in Electrical Engineering at Furtwangen University, BSc as Electrical Engineer teacher at Óbuda University and BSc as Business Coach at Budapest Business School.
Marton gained more than 10 years of Project Management experience in the field of Telecommunication, Automotive industry and Banking on both software development and infrastructure related projects and programs.
At Omixon, started as Project Manager and after a short time got the Software Development Department management as well. For more information, please visit
Marton's Linkedin Profile
.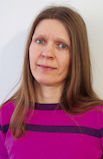 Gabriella Adlovits
Regulatory Affairs Quality System Manager
Read more
Gabriella graduated as a Technical Manager specialized in Quality Management at Budapest University of Technology. She has 10 years quality management experience in various industries (FMCG-, automobile- and bioindustry). She joined Omixon in 2015 as a Quality Engineer and was a major contributor for developing, implementing and maintaining ISO 13485 Quality Management System at Omixon. Thanks to her tenacity and enthusiasm, she acquired huge experience and knowledge in the field of IVD regulation in a short period of time resulting a promotion as a Regulatory Affairs Quality System Manager.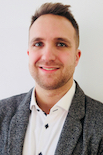 Dániel Horváth
Head of Manufacturing and Logistics
Read more
Dániel has graduated at Budapest Business University in Economics, and started his career as a Supply Chain Manager at a Hungary-based freezer manufacturing company.
He gained expertise handling freights on land, air and waterways. In 2018, he was registered as a Dangerous Goods Safety Advisor at the Hungarian Ministry of Innovation and Technology.
Since joining the team in 2016, he is responsible for supervising Omixon's warehouse operations, such as managing the growing export demand from more than 30 countries.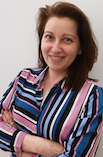 Ágnes Simon
HR Manager
Read more
Ágnes completed her studies in the field of Foreign Trade but she has always been interested in the area of Human Resources.
She strongly believes that cooperation based partnership is the only chance to find win-win solutions and to be successful. She loves exploring new opportunities and thinks outside the box, she has natural instinct for spotting trends and future developments – often before others are even remotely aware of them.
She joined Omixon in 2018 and works with the Management Team to strategically plan HR initiatives that will benefit the company and encourage more efficient and beneficial work from employees.