This time you will have a chance to meet our Technical Support Team members and get to know who is sitting behind the sc(re)enes at Omixon answering your email inquiries and questions at all times of the day and night. Let's see who they are:
TJ:
"Hi Everyone, my name is  János Tóth, Head of the Technical Support team, but everybody just calls me T.J. I graduated as a Radio Telecommunication Electric Engineer at the University of Győr in Hungary. Before joining Omixon in 2016, I worked for Nokia and Microsoft. As soon as I moved home (in Hungary) from Vietnam, I applied for a PLC programmer position, but it turned out that they were looking for a bioinformatician. Anyhow, I became interested and accepted the opportunity to work as a support engineer without any doubts in my mind. My decision has proved to be a good one as I love the atmosphere at Omixon, the team is superb and the working culture is completely different compared to a multinational company's culture. My job is my hobby and at the end of the day, I can say that I helped out people – supported them to reach their goals.
The Support Team is actually the first communication channel between our customers and the company working closely with the Sales and FAS teams. We are not only supporting our customers, investigating issues, doing troubleshooting and writing guides, but we also collect feedback from each and every lab in order to update other departments about the market needs.
So If you have any questions, please do not hesitate to turn to us by sending an email, because the most important is to satisfy all of You. In the meantime, I would also like to maintain the spirit of my team as high as possible to promote good teamwork: so this is what motivates me the most!"
ST
"Bonjour, my name is Eszter, but ST is my internal signature and nickname. This dates back to the times when I wrote my thesis at the University of Ghent in Belgium about a microbe and I had to prepare samples in petri dishes. To differentiate all of my thousand dishes from the other students' I had to name those. Eszti is the short version of Eszter in Hungarian, so I wrote as I pronounce it in English: ST and member of the SupporTeam. 🙂
I am actually a Food Engineer, graduated at the University of Angers, France and Budapest,Hungary and I used to work for Bedeco and Dell before I became an Omixon team member in 2017. I think it was the best decision I made to join this team as I love the atmosphere, the possibilities given by the company and the position which provides autonomy, business trips and self-improvement. Being a member of a perfectly functioning team is great. We are like a 3 legged chair, crazy and smart people with totally different backgrounds and styles but creating stability. Mediation between IT focused people and non-IT focused people motivates me the most and makes me feel content that I can forward and translate "the message". It's like a mission – it seems to last for a lifetime. 😀 "
Gergő
"Dear All, my name is Gergő, originally a Forestry Engineer, but filled with a bunch of enthusiasm for the IT and support field. Previously I worked for the National Food Chain Safety office in Hungary, but after a while I wanted a change. I started to search for other opportunities when I bumped into Omixon's job ad and then I found myself as the 3rd leg of ST's chair. I landed here as I found this Support engineer position more interesting than other offers I received. By facing new challenges I have to learn and develop my knowledge constantly and  I am always very enthusiastic about discovering new paths. It feels good to connect with different people on the customer side as well as on the professional side. Support to me means that I can help others when they need support or advice – just like the Genie and the Magical lamp, you just rub it and I am there – it is a great feeling at the end of the day. I also like working as a support engineer, because my responsibilities are pretty diverse so I never get bored.
Basically, I handle the technical issues of the customers' in the American region (North and South America) and assist customers and our FAS team with data interpretation. This means that I work the evening and night shift to cover the American time zones while being located in Budapest, Hungary. In my opinion, customer response is crucial in keeping the morale high. It is always a good feeling when you can help other people do their jobs and their kind words and appreciation propel us forward, not to mention that I like buying food, especially bananas, so I need money to be able to pursue my free time activity – buying and eating tons of bananas. And finally there is a funny story every day! For example, once I had a call with a Brazilian customer and while the installation of the software was running, we started talking about hardcore punk bands from the 80's. It turned out we had a mutual admiration for the genre. These stories are worth the most working here, never boring!"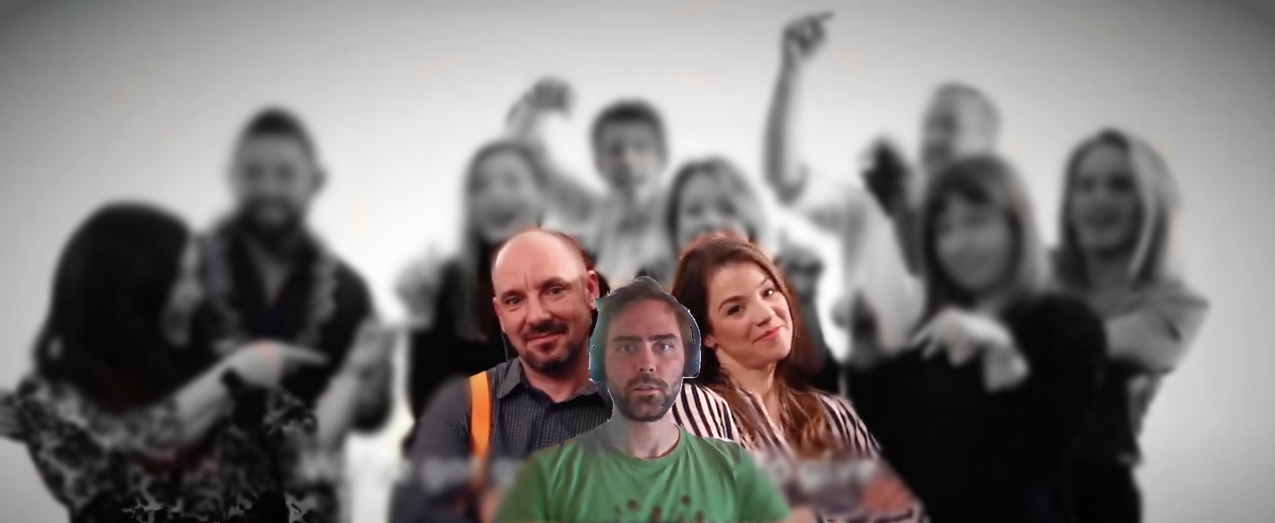 Your questions and comments are important to us. We've got you covered.Please do not forget to  contact us at support@omixon.com anytime.