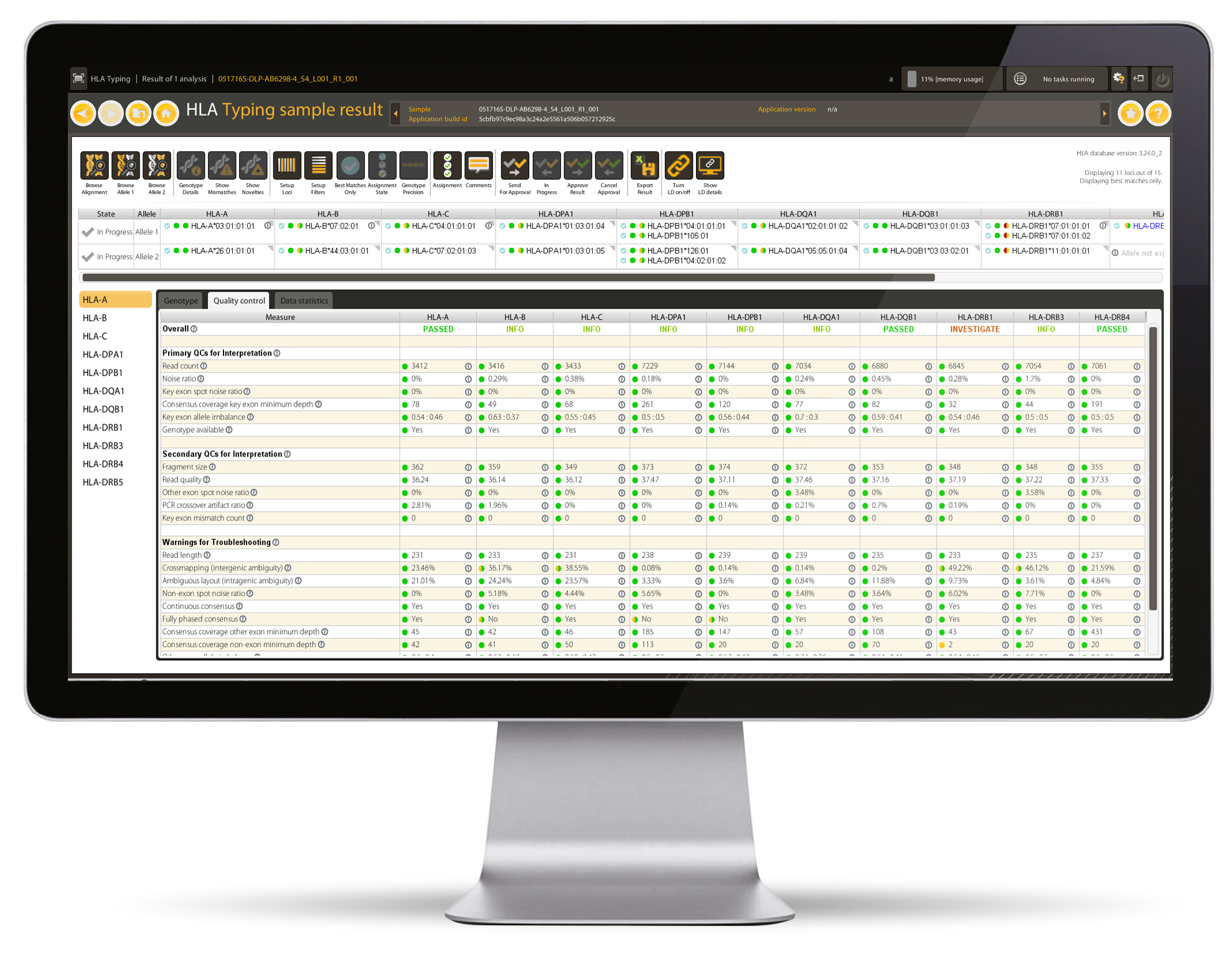 Omixon announce today a major release for HLA Twin – the world's most accurate, high throughput HLA genotyping software. HLA Twin V2.1 will be available as RUO and a special version will be submitted to the European Notified Body for CE-IVD certification. Thanks to the beta testers of V2.1, we are delighted to announce a range of new features below:
"HLA Twin V2.1 accurately determines all novel, rare & null alleles, eliminates errors and ambiguities with the smoothest workflow for calling, interpreting & assigning HLA genotypes, then reviewing and importing into LIMS for any HLA Lab." Dr. Peter Meintjes, Chief Commercial Officer at Omixon
HLA Twin V2.1 brings a number of improvements:
Client-side Server Automation setup

Customizable assignment wizard

One-click bulk allele assignment

Individual and bulk SuperUser Review/Approve Workflow

Export to PDF and HML, with Import to LIMS

Genome Browser speed and UI improvements

Interactive Help Guide in Genome Browser

Linkage Disequilibrium (LD) improvements, including DQB1 & DQA1 in addition to DRB3/4/5
If you have an older version of HLA Twin and want to upgrade to the latest version or if you would like assistance with anything else, please contact support@omixon.com.