Omixon Target is our application suite developed with a vision of helping clinical labs to adopt next generation sequencing for the analysis of diagnostic gene targets.
Target has a modular structure. The Sandbox Genome Browser module is always included, and can be used, for free, purely as a genome browser. Using the Genome Browser you can visualize NGS sequencing and mutation data, you can view, navigate and analyze the genomic variants. Display the level of details you need and zoom in to examine the underlying short read data to verify the variant call.
The optional Data Analysis and HLA Typing modules are also available.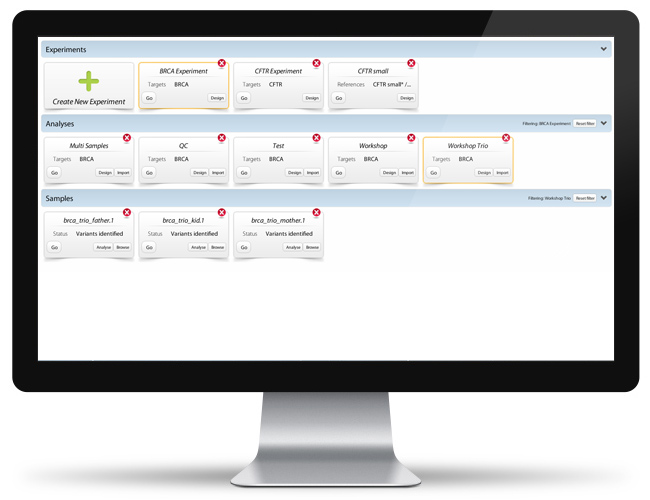 Above image: Clear and simple data management hierarchy.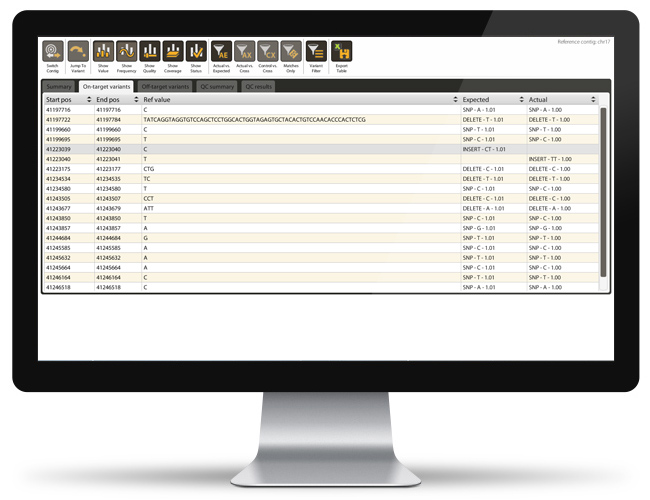 Above image: Table display for variants.
Omixon Target provides fast, clear and accurate visualization of big data.  Some have called ours the best genome browser currently available.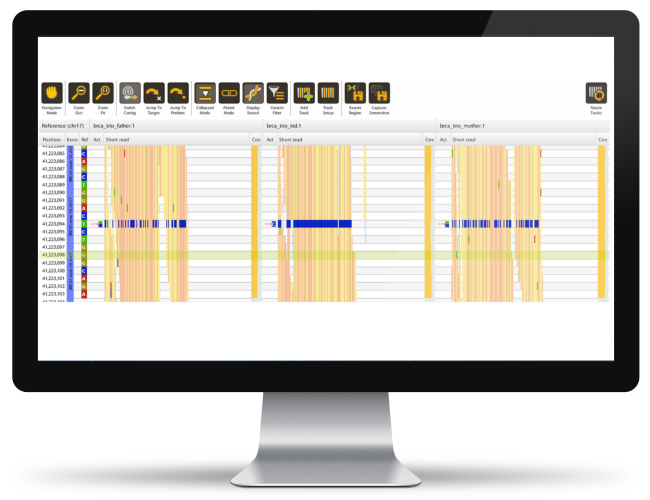 Above image: A family trio that shows a homozygous mutation for the daughter.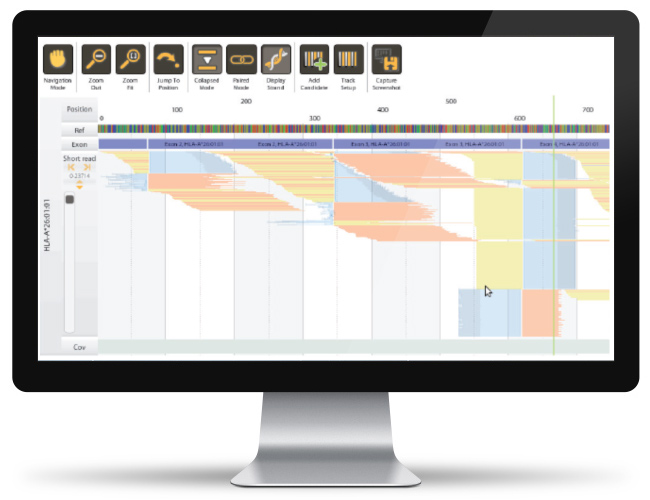 Above image: Short reads pile-up showing HLA typing results.
Omixon Target enables comparisons of multiple samples.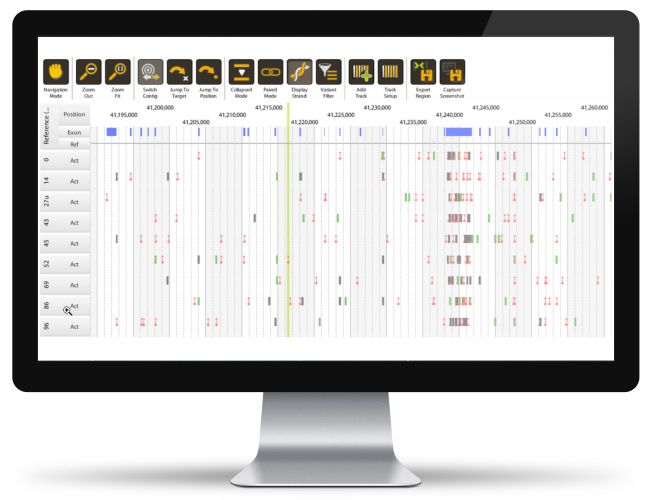 Above image: Variants for 9 samples visualized together.
Support
Omixon works collaboratively with clients to assist with their specific analysis needs. Your feedback and ideas for enhancing Omixon Target are most welcomed. Please email us at: support@omixon.com.
Documentation
For more details on the Omixon Genome Browser please refer to the Quick Start Guide under Resources.