We are happy to announce some changes in responsibility at Omixon as the following: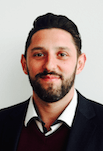 Marcello Scala, former Director of Sales, EMEA became the Vice President Sales Operations, EMEA & Asia. As VP Sales Operations, Marcello will focus on generating new business directly with customers and through distributors, he will have a role in the Management Team and will act as a Line Manager for Sales and FAS in EMEA.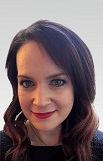 Efi Melista, former Head of Field and Lab Operations became our first Head of Product. Efi will be a member of the Management Team and cross-functional head trainer of all in-market personnel in all Omixon products.

Peter Toth became Head of Software Development acting as a technical lead, representing and managing the Software Team. Peter contributes to the development of software component of the product roadmap.

Peter Veres was promoted to be the Head of Technical Support. He represents and manages the Support Team and delivers solutions to our customers regarding any technical issues they might have.

Krisztina Rigo was given the position being the Head of Research. Krisztina acts as a senior researcher, drives algorithmic research, represents and manages the Research Team, and contributes to the development of software and assay roadmap.
To learn more about our team members, click here…
Please join us in congratulating all our team members on their promotions and wishing them great success in their new position.
Omixon Team