HLA Twin SOFTWARE: HOW TO USE IT AND IT'S MAIN FUNCTIONS
Please join us if you like to get a basic or refresher training on our HLA Twin software! During this webinar our Senior Application Scientist, Vera Siffnerova, will guide you through our HLA Twin software. She will demonstrate the main features of the software, how to start the analysis of a Holotype sample run and how to interpret the typing results.
Our Presenter: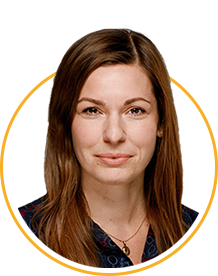 "I will show you
how to get the most out
of HLA Twin"
Vera Siffnerova
Senior Application Scientist, EMEA Omixon Biocomputing Ltd.
Flexible, Unambiguous, Automatable HLA Typing by NGS
The Holotype HLA Assay is licensed from The Children's Hospital of Philadelphia (CHOP) and provides amplification and library preparation reagents for comprehensive gene coverage up to 11 HLA loci.
The Software, Omixon HLA Twin, features two independent algorithms for double validation by data analysis to deliver the most accurate, high-resolution genotyping available, with no reflexive testing required.
READY TO STEP INTO THE NEXT LEVEL
OF HLA SEQUENCING?
Contact your local Omixon representative at sales@omixon.com and we will provide you all the necessary information.
Join our monthly newsletter to receive our product and technology updates.