Wednesday, 14 June | 16:00 PM CEST / 10:00 EST
Advanced NanoTYPER training session: How to review and troubleshoot challenging samples in NanoTYPER
During this webinar our Product manager, Nina Lauterbach, will demonstrate step-by-step how to perform in-depth analysis on challenging case studies. This webinar will be appropriate for people who are already familiar with NanoTYPER software.
Our Presenter: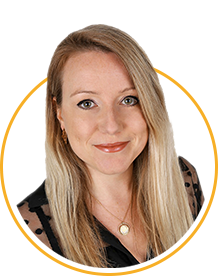 "I will show you
how to get the most out
of NanoTYPER"
Nina Lauterbach, PhD
Product manager, Omixon Biocomputing Ltd.
A Breakthrough in HLA Genotyping
Omixon was the first to release a high-resolution HLA genotyping product NanoTYPE™ with less than 5 hours turnaround time on the Oxford Nanopore sequencing platform complemented by NanoTYPER™ analysis software.
Laboratories can fully and unambiguously characterize the histocompatibility antigens at the protein coding level with significant impact before and after the transplant.
READY TO STEP INTO THE NEXT LEVEL
OF HLA SEQUENCING?
Contact your local Omixon representative at sales@omixon.com and we will provide you all the necessary information to start NanoTYPing with Omixon.
Join our monthly newsletter to receive our product and technology updates.
*average accuracy based on 228 samples with 2 field references for all loci