Wednesday, 22 March, 2023 | 11:00 AM EST / 17:00 PM CEST | For APAC Region 17:00 PM JST
LEARN THE BASICS OF THE NANOTYPE SOFTWARE TOOLS: MINKNOW AND NANOTYPER
In order to complete the whole picture of the NanoTYPE workflow, this part of the Product Webinar Series will introduce to you the software solutions - MinKNOW and NanoTYPER.
I will show you how to set up the run in the MinKNOW software, what sequencing parameters can be monitored and how to analyze data in the NanoTYPER interpretation software. The basic features of each tool will be discussed.
Our Presenter: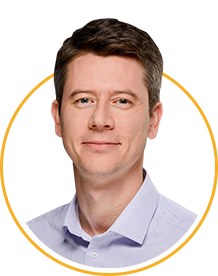 "I will give you an overview of the software components and technologies that support the operation of the NanoTYPE assay"
Libor Kolesár, PhD
Assay Product Manager, Omixon Biocomputing Ltd.
A Breakthrough in HLA Genotyping
Omixon was the first to release a high-resolution HLA genotyping product NanoTYPE™ with less than 5 hours turnaround time on the Oxford Nanopore sequencing platform complemented by NanoTYPER™ analysis software.
Laboratories can fully and unambiguously characterize the histocompatibility antigens at the protein coding level with significant impact before and after the transplant.
READY TO STEP INTO THE NEXT LEVEL
OF HLA SEQUENCING?
Contact your local Omixon representative at sales@omixon.com and we will provide you all the necessary information to start NanoTYPing with Omixon.
Join our monthly newsletter to receive our product and technology updates.
*average accuracy based on 228 samples with 2 field references for all loci